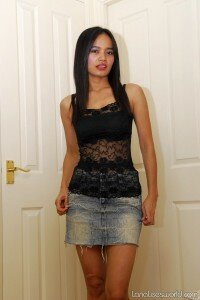 I don't mind really Lol..I'm a giving kind of girl..
There is a reason that girls wear short short mini skirts..We like to tease and we want guys to look at us..
We know exactly what we're doing when we dress up..Girls just love attention !
But don't get too carried away guys.. looking is fine no matter how much we protest..
But touching without permission is a big no no..
It's not as easy as that..you have to work a little harder if you want to do more than look Lol !
Kisses Lana xxx
See All the Way Up My Skirt here ; Look Up My Skirt